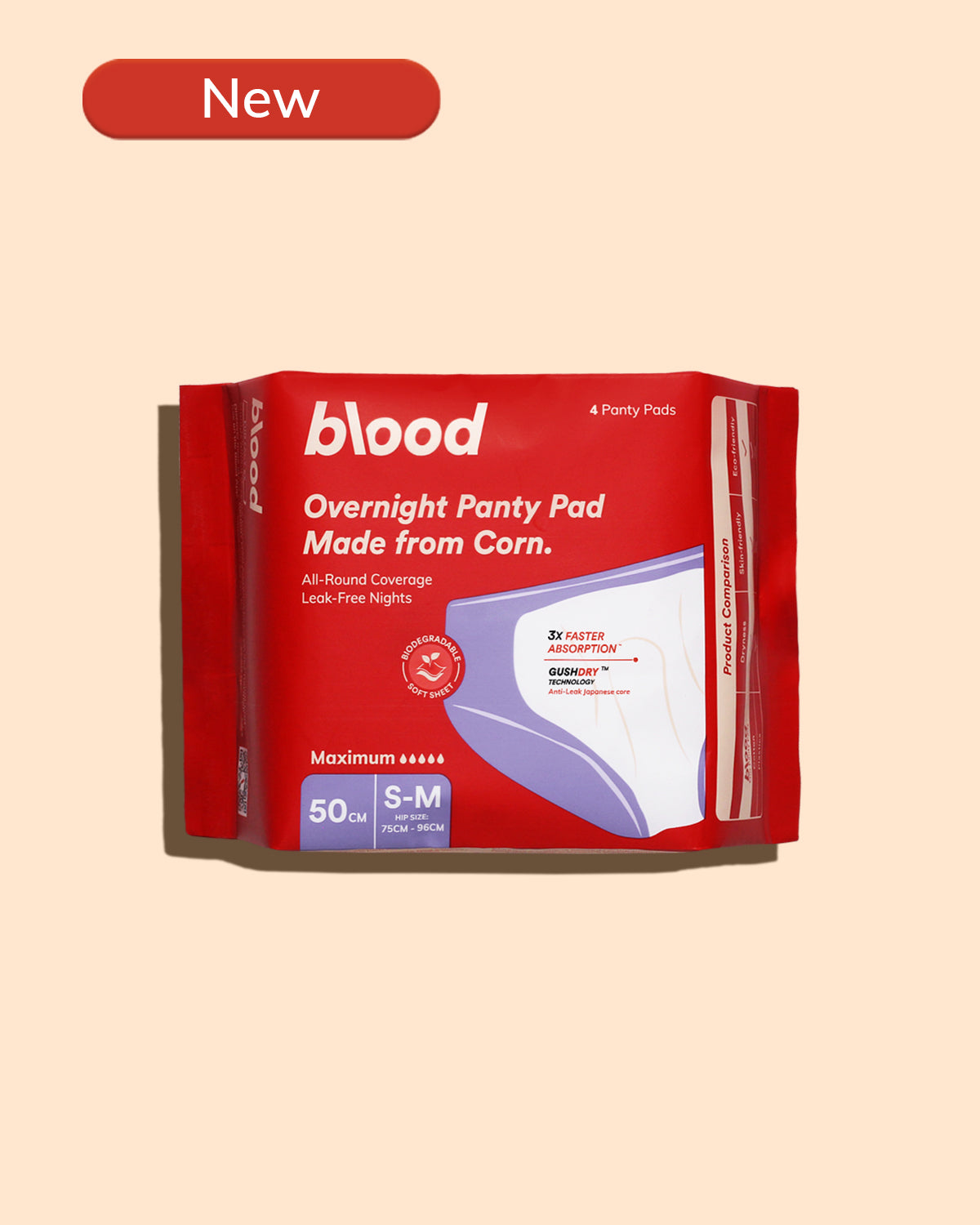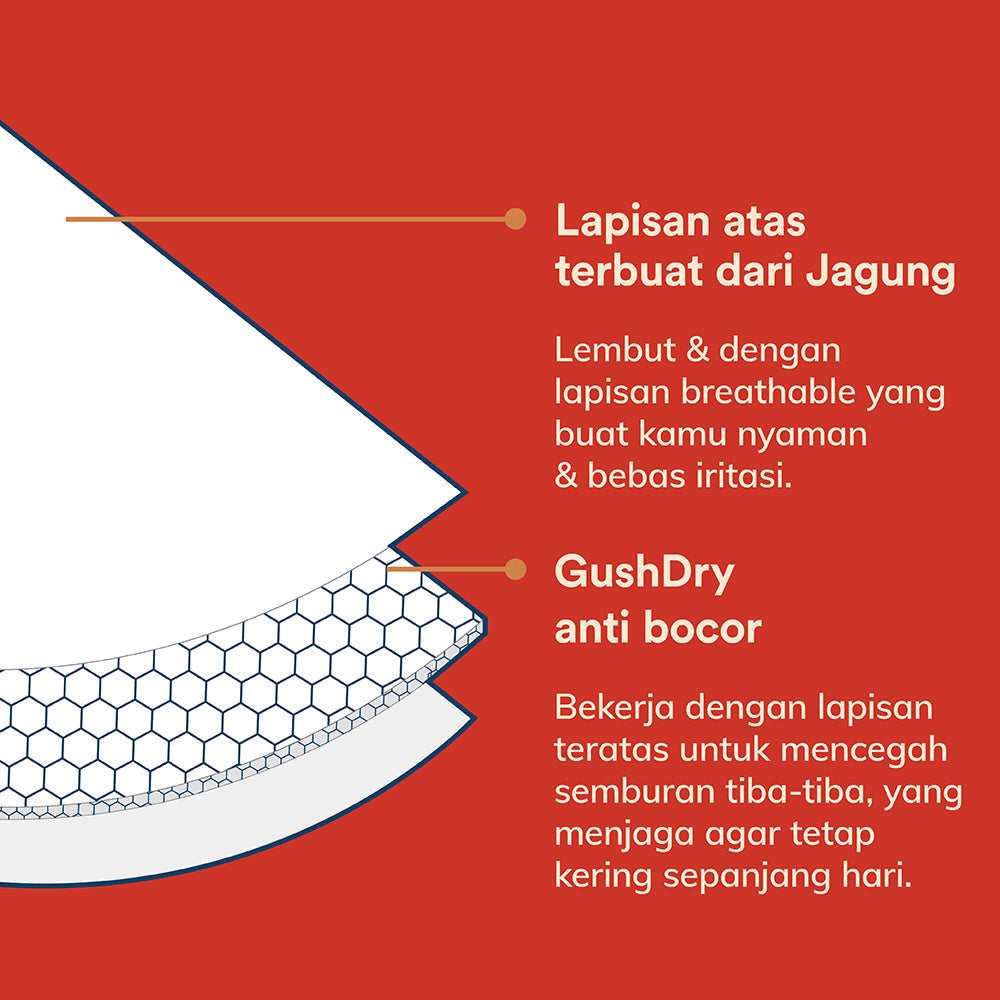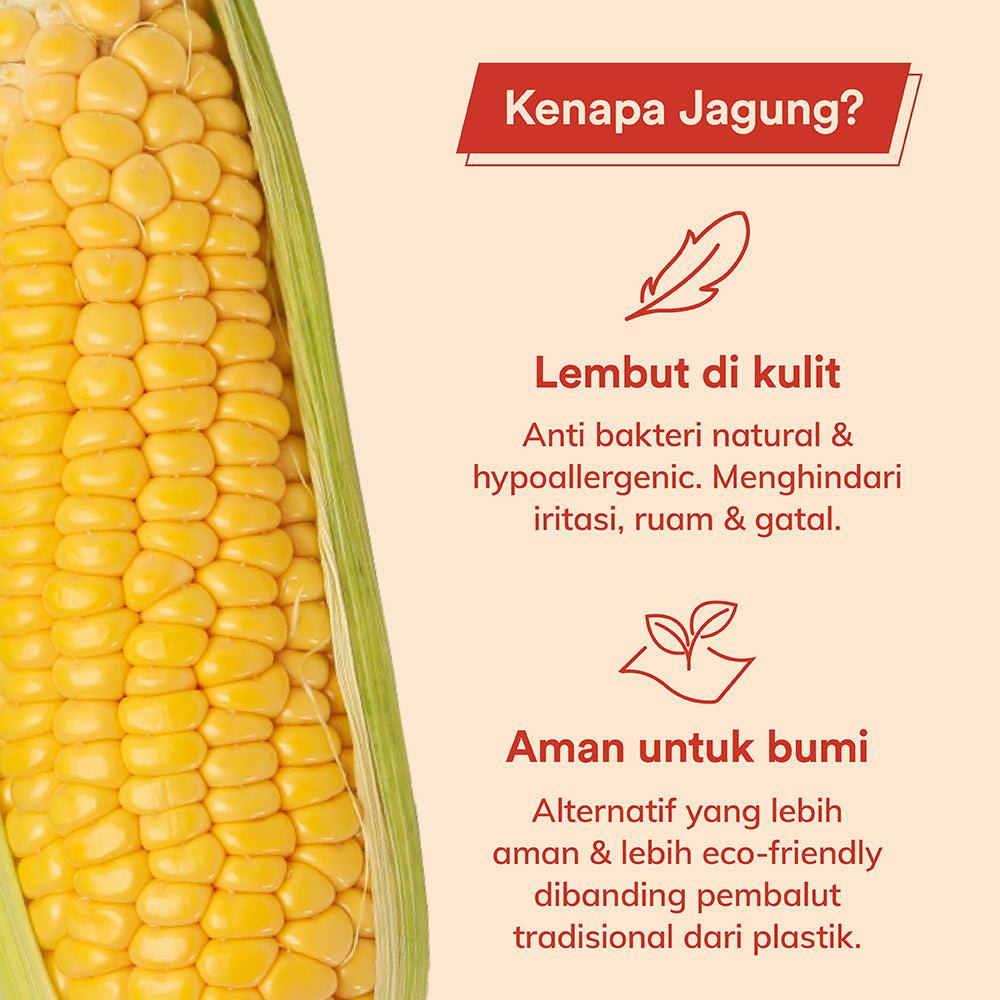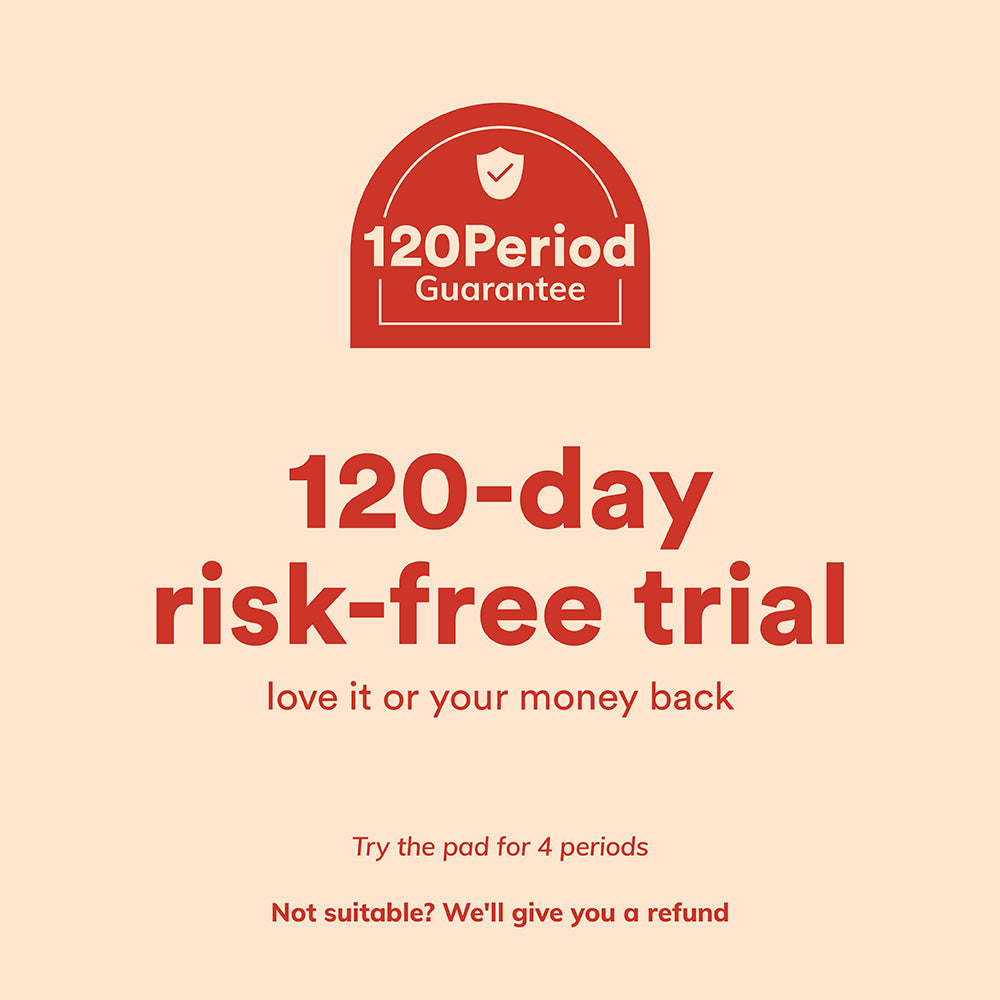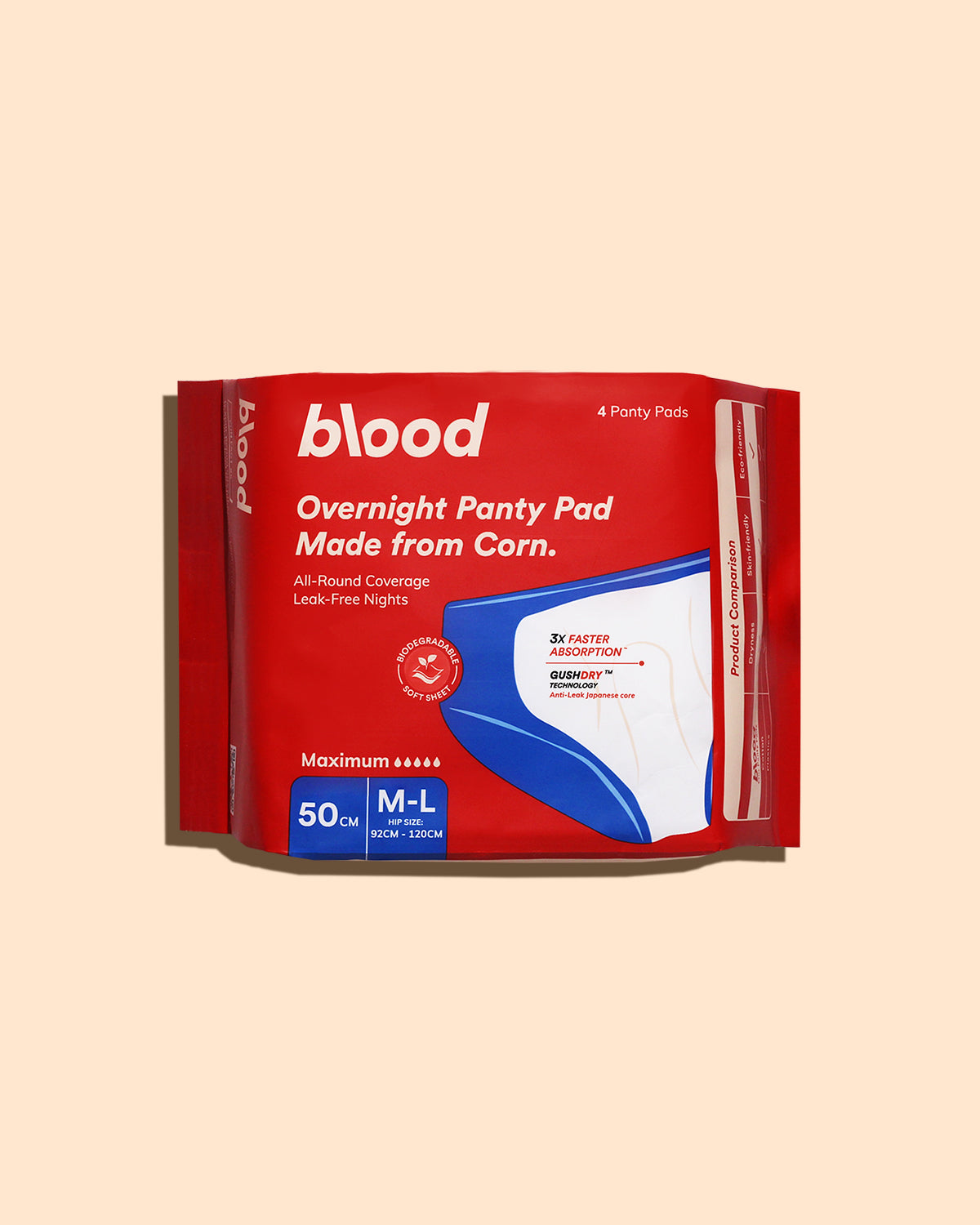 Overnight 50cm Panty Pads
What it is:
Liners made with 100% corn topsheet - with an anti-crease feature.
Why it's special: 
Naturally skin-friendly, our liner uses a corn layer that's free from harsh chemicals, making it safe for daily wear. With a wide, anti-crease design that stays in place, these liners provide better coverage and security so you feel protected all day.
Anti-bunching or scrunching design
Gentle on sensitive skin
Made super thin
Biodegradable & planet-friendly topsheet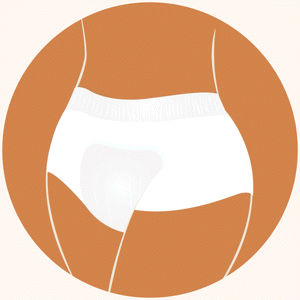 360° leak-free protection
Hugging every curve for an all-round coverage against leaks, allowing you to toss and turn, sleep well, dream on with ultimate comfort and security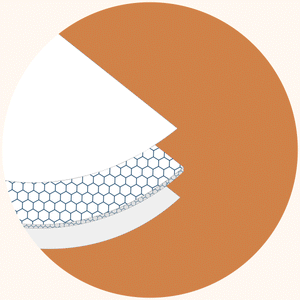 3X more absorbent
Designed to absorb 3X more powerfully than cotton. Boosted with our anti-leak Gushdry™ Japanese core, you get maximum security and peace of mind no matter how heavy your flow is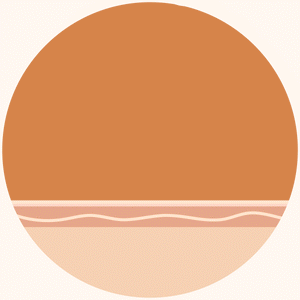 Comfortable on skin
 Using our signature corn topsheet, it is designed to provide premium comfort that feels so good, you'll forget you're even wearing it. Soft on your skin, yet strong on any flow.
Frequently Asked Questions
Imagine a pad that snugly wraps around you without any fuss or mess, and best of all, never moving out of place. It's now a reality, with our Overnight 50cm Panty Pads that are the ultimate pairing of both pad and panty in one super absorbent combo! They're to be worn just like your regular underwear, but are designed to handle heavy flows. With all-round coverage, you can now toss, turn, and dream all night long without thoughts of leaks keeping you up!
Wear our Overnight 50cm Panty Pads the same way you'd pull on your regular underwear. With a super absorbent core, you'll just need one piece per night. For more details, look out further instructions on our packaging. 
Our Overnight 50cm Panty Pads are designed for heavy flow nights for ultimate convenience and comfort. But really, it's up to you! You may want to use a combination of panty pads and your favourite period product throughout your cycle, switching them up depending on your flow and needs. Alternatively, you may prefer to use our panty pads everyday of your period for maximum peace of mind.
Our panty pads are pH balanced, and come without any prints or scents. They have a pH of 5-6, matching the ideal pH of healthy skin. This allows your body to not only maintain its own pH balance through natural processes, but also its defenses against most harmful bacteria – which helps to reduce the probability of yeast infections!